Discover our wide range of services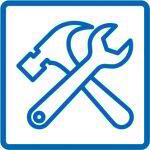 Maintenance
The robustness of our systems makes it possible to guarantee optimal operation.
However, it is necessary to periodically check its status as it is the starting point for quality of the service provided. It is also for the control of the quality of the air a regulatory imperative.
Cleaning, adjustment, calibration, performance measurement, functional tests are part of this maintenance service.
Standard exchange
The standard exchange applies exclusively to gas detectors ensuring the monitoring of your facilities.
The principle is simple: every year you receive by correspondence a set of configured detectors for your site, you install them and you return the old ones.
Our detectors are checked, calibrated and guaranteed for 12 months.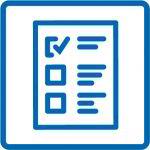 Audit
Before launching a new project, it may be useful to audit the performance of your installation in place, to validate theoretical data or intuitions, to verify the respect of the regulations in force. We have mobile tools to collect data over a short period of time and so guide you in your decisions.