What type of entity are you working for?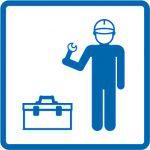 Installers
We offer heating-air conditioning, low current or general electricity solutions. Beyond a consultation on a case, we can train you on the implementation of our solutions for you to gain autonomy. We define together rules of functioning on a case-by-case basis to become partners.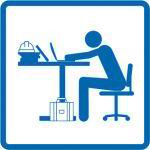 Technical studies office
You have to write a specification for a project. Our team of account managers are at your disposal provision to help you sizing and encrypting the right system for your needs. For setting the heating of the ceiling of a factory or the monitoring of toxic gases in a Fire station, we will advise you.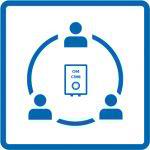 Distributor
For your catalog of technical products in the world of HVAC, you are looking for a true partner. A French manufacturer like Hesion is your best ally. He will answer  your needs and guarantee in time the durability of the materials provided.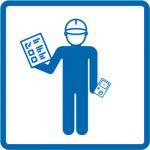 Control office
You intervene for the conformity of a new boiler or as part of the follow-up of an installation existing. Simple and accurate equipment such as Flairgaz will help you control risk areas while alerting you to the presence of abnormal carbon monoxide.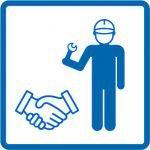 Partner
We have carried out several transactions with you and you are satisfied with our products and the relationship that we have been able to establish. You can become a local referral partner and rely on our teams to guide you in your projects. We will train you on commissioning the maintenance of an installation to make you completely autonomous.